This is how social media could ruin your happiness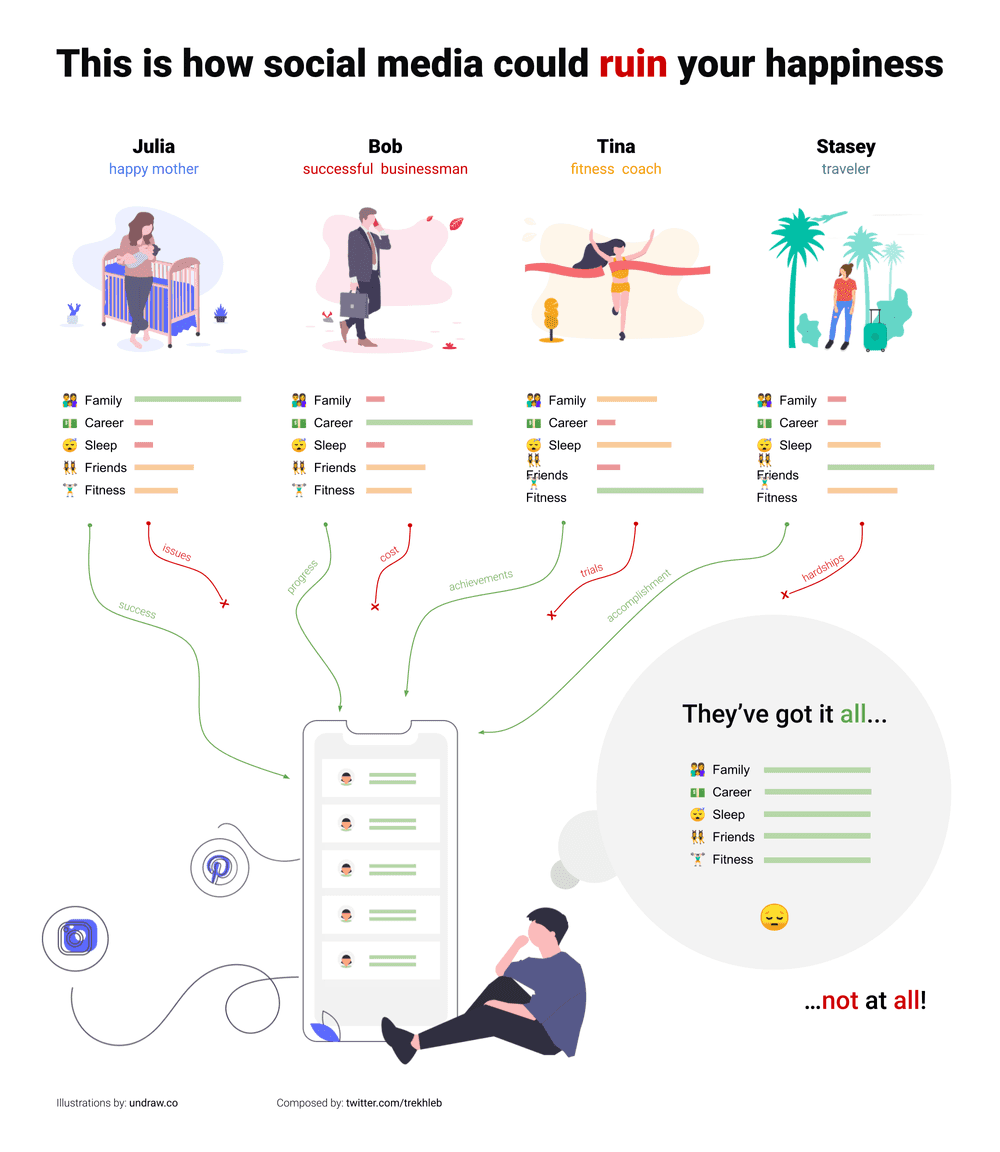 Here's a recipe for how you can ruin your happiness and start feeling miserable using social media:
Stop all attempts to figure out who you are, what your purpose is and what your identity is.
Start comparing yourself to others by scrolling social media feeds as often as possible and as much as possible.
While doing that start thinking that people have it all (while they are not).
Pay attention to their triumphs and victories only (they won't show you their trials, hardships and cost they paid anyway).
Here you are! You don't know who you are, and thoughts of everybody having everything, and you are just having something doesn't leave your head. Where are you happiness?! 🧐
Subscribe to the Newsletter
Get my latest posts and project updates by email